Back to top
Reverend Bishop Fernand J. Cheri III, 1952 - 2023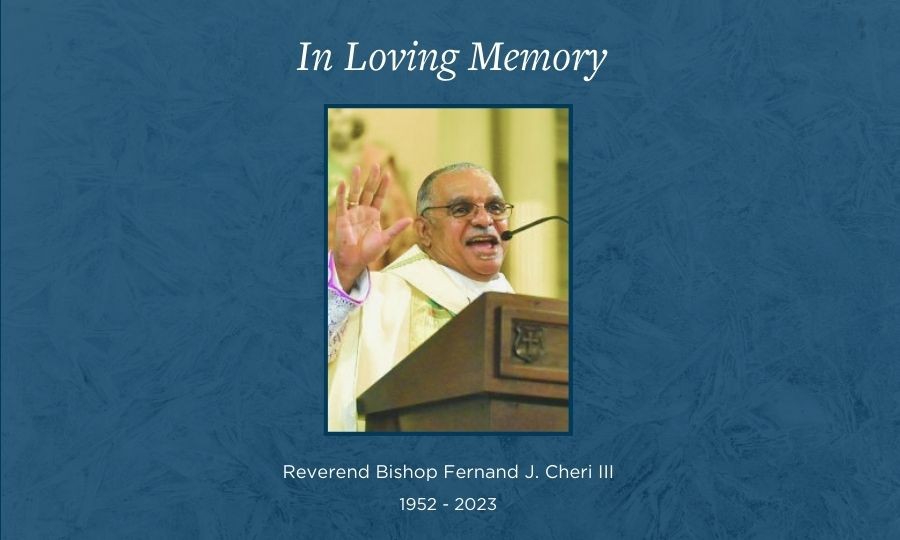 We at the Descendants Truth and Reconciliation are saddened to share the news of the passing of our brother and co-trustee, the Most Reverend Bishop Fernand J. Cheri III. 
Bishop Cheri was a man of exceptional wisdom and compassion. As a Black leader, he understood what it meant to live in a world burdened by racism and the legacy of slavery. But it was simply his decency as a human being that enabled him to understand the need for the Church to address its complicity in helping to build that world. As a founding trustee for the Foundation, Bishop Cheri shared the Foundation's vision for a future in which humankind is rid of the false hierarchy of skin pigmentation, and his contributions to the Foundation's efforts have been essential. 
As a highly respected bishop and a lifelong voice for justice, equality and racial healing, Bishop Cheri's presence and work symbolized that the hierarchy of the Catholic Church must be an integral part of truth, healing, reconciliation and transformation within the Church and throughout our nation. We will miss him dearly, and our memories of him will forever motivate the Foundation's un-swaying pursuit of justice and equality.